WooCommerce and PayPal
Refunds
In order to allow WooCommerce to make refunds to your PayPal account, you must create your API credentials. To do so:
Login in to your PayPal account.
From the left menu, click Seller Preferences.
In the Selling online section, click the Update link for the API access item.
To generate the certificate set, click Request API Credentials on the API Access page.
Paypal Update for SHA-256
This section is for anyone who has received an email from PayPal with the subject IMMEDIATE ATTENTION REQUIRED: PayPal service upgrades.
The WooCommerce PayPal Standard Gateway itself requires no changes. You should however check that your hosting provider supports the new certificates. In the event that your host does not support SHA-256, customers will still be able to make payments, but the PayPal IPN will not be able to update orders from 'pending' to 'processing' without manual intervention.
You can use this tool which will confirm if PayPal IPN will continue to work on your site after PayPal makes the change on the Live environment. To use the tool just click the "Download ZIP" button in the bottom right corner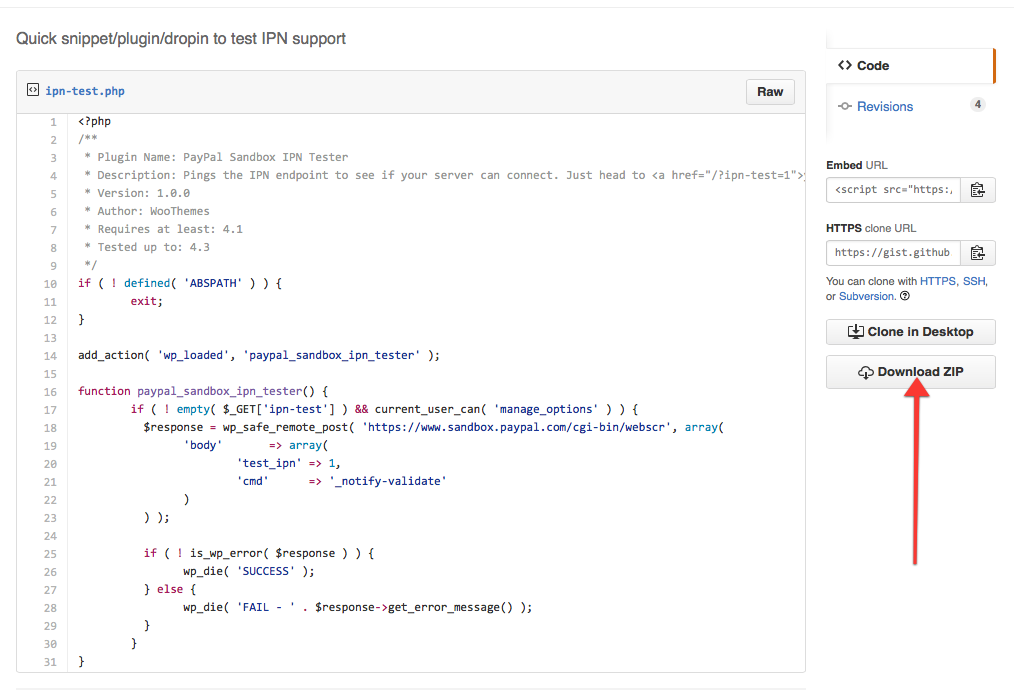 and install as you would any other plugin. Once installed just click the link

and you will see either a Success or a Fail message.
If the check fails you will need to contact your host about this, this is not a WooCommerce or WordPress issue.
Learning Resources